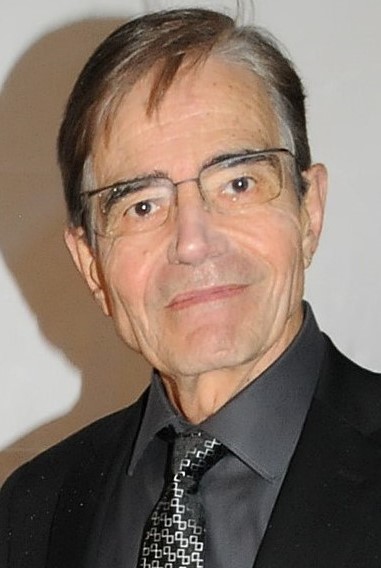 Professeur émérite
Xavier Pons
Thèmes de recherche
Etudes australiennes
Activités / CV
Carrière
Assistant & Maître de Conférences : Université Toulouse 2- Le Mirail, 1970-83
Professeur : Université Toulouse 2- Le Mirail, 1983-2010

Principales publications
Ouvrages
L'Australie et ses Populations, Bruxelles, Editions Complexe, 1983, 224 p.
Out of Eden, Sydney, Angus & Robertson, 1984, 315 p.
A Sheltered Land, Sydney, Allen & Unwin, 1994, 350 p.
Le Multiculturalisme en Australie, Paris, L'Harmattan, 1996, 412 p.
L'Australie – Entre Occident et Orient, Paris, La Documentation française, 2000, 140 p.
L'Australie, Paris, Le Cavalier Bleu (collection 'Idées reçues'), 2007, 128 p.
Messengers of Eros – Representations of Sex in Australian Writing, Newcastle : Cambridge Scholars Publishing, 2009, 362 p.

Directions d'ouvrages collectifs et de numéros de revues
Le Débat républicain en Australie, Paris, Editions Ellipses, 1997 (avec Corinne Smit), 208p.
Departures, Melbourne, Melbourne University Press, 2002, 315 p.
Divergences & Convergences (Anglophonia n°21), Toulouse, PUM, 2007 (avec P. Birgy), 248 p.

Articles
"A.D. Hope and the apocalyptic splendour of the sexes", Australian Literary Studies, vol. 19, n° 4, 2000, 373-86.
"The Novelist as ventriloquist: Peter Carey's True History of the Kelly Gang", Commonwealth, vol.24, n°1, Autumn 2001, 61-72.
"Reconciling Words and Things: Allegories of Language in David Malouf's Remembering Babylon", Commonwealth, vol. 27, n°1, 2004, pp. 99-110 (ré-édité in A. Toth & B. Hickey (eds), Reconciliations), Perth, WA:API Network, Curtin University of Technology, 2005, 119-132.
"'This sad pastiche' : Texts and Contexts in Richard Flanagan's Gould's Book of Fish", Commonwealth, vol. 28, n°1, Autumn 2005, 64-76.
"'I have to Work Through This White Way of Thinking' – the Deconstruction of Discourses of Whiteness in Kim Scott's Benang", Commonwealth, vol. 30, n°1, 2008, 37-48.
« Australie: la confusion sortie des urnes » Politique Internationale, n°129, Automne 2010, 117-128.
"'Need for Speed' : Narrative Strategies in Steven Carroll's Trilogy", Lemuria, vol. IV, Summer 2011, 9-29.
"'out of our depth, out of our country" : malaise identitaire dans la littérature australienne', L'Atelier (Paris 10), vol.4, n°1, 2012, 23-38.
« Fin de partie pour les travaillistes australiens? », Politique Internationale, n°140, été 2013, 187-200.
"Dark Continent - Representations of Female Sexuality in Patrick White's The Eye of the Storm", Miranda, vol. 8, December 2013 [Miranda.revues.org].
"'On the Threshold of Change' : Liminality and Marginality in Steve Carroll's Fiction', Commonwealth, vol. 37, n°1, 2015, 11-24.
« Australie: les atouts du nouveau premier ministre », Politique Internationale, n°150, février 2016, 375-92.
"'Why this fuss about a lot of old bones ?'. The Struggle to Repatriate Aboriginal Remains Held in British Museums", n°19-20-21, Cultures of the Commonwealth, Winter 2016-17, 161-75.
Chapitres d'ouvrages
"'Wrong Side of the Mirror: Exile in David Malouf's The Conversations at Curlow Creek" in A. Luyat & F. Tolron (dirs), The Flight from Certainty, Amsterdam, Rodopi, 2001, 139-52.
"'The Authority of Words' : History and Fiction in Richard Flanagan's Gould's Book of Fish," in C.I. Artmstrong & Oyunn Hestetun (eds), Postcolonial Dislocations, Oslo: Novus Press, 2006, 173-183.
"'Redneck Wonderland': Robert G. Barrett's Crime Fiction", in Christine Matzke & Susanne Mühleisen (eds), Postcolonial Postmortems – Crime Fiction from a Transcultural Perspective, Amsterdam: Rodopi, 2006, 229-254.
« La reconnaissance du droit coutumier aborigène en Australie » in M. Prum (dir), La Fabrique de la « race », Paris : L'Harmattan, 2007, pp.175-194.
"Black Janus – Cross-Cultural Strategies in Aboriginal Writing" in P. Lagayette (dir.), Rencontres australiennes, Paris: Presses de l'Université Paris-Sorbonne, 2008, 103-118.
« Les Travaillistes sur la corde raide », Encyclopédie de l'Etat du Monde, Editions La Découverte, Septembre 2012.
"Australian Extinctions" in L. Talairach-Vielmas et Marie Bouchet (eds), Lost and Found : In Search of Extinct Species, Toulouse : Publications du Museum d'Histoire Naturelle, 2013, 167-186.
"The Pain of Belonging" in J. Bonnevin, D. Waterman & Sue Ryan-Fazilleau (dirs.), Aboriginal Australians and other 'Others', Paris: Les Indes Savantes, 2014, 203-16.
"David Malouf" in Ray, Sangeeta, Henry Schwarz, José Luis Villacañas Berlanga, Alberto Moreiras and April Shemak (eds). The Encyclopedia of Postcolonial Studies. Blackwell Publishing, 2016.
"The Horses of Time Are Bolting: Time and History in Steven Carroll's Trilogy" in Borg Barthet, Stella & Callus, Ivan (eds), Crosscurrents in Postcolonial Memory and Literature, Malta : Malta University Press, 2016, 247-270.
"'What Have You Done for Ireland?' – Australia and the Home Rule Question" in P. Brillet (dir)., La Question du Home Rule 1870-1914, Paris: Ellipses, 2018.
Comptes rendus
"Hard Men, Soft Men", Commonwealth, vol. 25, n°1, Autumn 2002, 107-108.
"When the Empire Joins the Centre", [recension de The Internationalization of English Literature. By Bruce King. Oxford: OUP, 2004] revue électronique EREA, vol. 4, n°2, Décembre 2006
"Dragons, Kangaroos and Kiwis" [recension de East by South: China in the Australasian Imagination. Edited by C. Ferrall, P. Millar & K. Smith. Wellington: Victoria University Press, 2005], Pacific Affairs, vol. 80, n° 1, 2007, 141-42.
Recension de Greg Thomas, The Sexual Demon of Colonial Power – Pan-African Embodiment and Erotic Schemes of Empire, in Cercles, 2007.
Recension de J.F. Vernay, Panorama du roman australien (Paris: Hermann, 2009) in Anglophonia / Caliban, n°25, 2009, pp. 515-17.
Informations complémentaires
Traductions
Les Oiseaux de Passage (traduction du roman de Brian Castro, Birds of Passage), Editions Ombres, Toulouse, 1988, 209 p.
L'Homme d'Aventures (traduction du roman de Kit Denton, The Breaker), Editions Vernal, Paris, 1990, 315 p.
Le Chemin du Paradis (traduction du roman de Peter Carey, Bliss), Editions du Félin, Paris, 1996, 355 p.
Présentation et traduction d'un choix de poèmes de John Kinsella, Inuits dans la Jungle, n°5, 2014, 3-15.