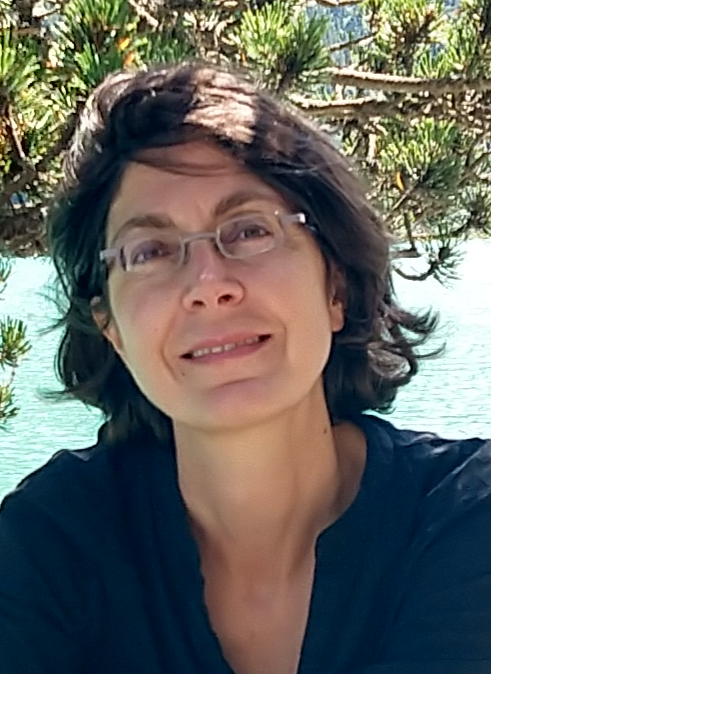 Professeur
Catherine Delyfer
Coordonnées
Adresse

UT2J, DEMA

Bureau

LA 260

Mail
Discipline(s) enseignée(s)
Littérature, arts et culture britanniques – rapports texte/image
Thèmes de recherche
Littérature, peinture et culture victoriennes - études fin-de-siècle – études intermédiales (rapports texte/image, peinture, illustration) - études de genre (artistes et écrivains femmes entre 1880-1920)
Activités / CV
Responsabilités scientifiques
Co-direction de l'axe 2 « Lieux Communs » depuis septembre 2018
Co-direction du séminaire des « Jeudis du Genre » depuis 2015
Responsabilités éditoriales :
Membre du Advisory Board de la revue Victorian Review depuis 2011
Membre du Bureau de Miranda (2013-2016)
Rédactrice en chef de la revue Cahiers victoriens et édouardiens (2010-2015)
Membre du comité scientifique de Cahiers victoriens et édouardiens depuis 2015
Membre de la Commission Recherche depuis 2019

Formation et carrière
Concours : agrégation d'anglais (1993)
Doctorat (1998) : « Enjeux du discours idéologique dans une revue d'art : étude de The Studio (1893-1900) », Université Michel de Montaigne Bordeaux. Jury : Clive Ashwin (Middlesex University, UK), Michel Baridon (Université de Bourgogne), Jacques Carré (Université Paris IV), Michel Jouve (Université Michel de Montaigne Bordeaux, Directeur), Régis Ritz (Université Michel de Montaigne Bordeaux). Mention : Félicitations du jury à l'unanimité.
Habilitation à Diriger les Recherches (2011) : « Devenir majeur, devenir mineur : enjeux et paradoxe du Mouvement Esthétique », Université de Poitiers. Jury : Emily Eells (Université de Nanterre), Isabelle Gadoin (Université de Poitiers), Catherine Lanone (Université Paris Sorbonne), Liliane Louvel (Univ. Poitiers, Garante), Christine Reynier (Université Paul-Valéry Montpellier).
Research Associate (1998-1999), University of Texas, Ausin (USA)
Maître de Conférences (1999-2011), Université Paul-Valéry Montpellier
Visiting Professor (août 2005 à janvier 2006), University of Iowa, Iowa City (USA)
Visiting Professor (septembre 2010), University of Victoria, BC (Canada)
Professeur des Universités depuis 2012 à l'Université Toulouse Jean Jaurès

Principales publications

Ouvrages
Art and Womandhood in Fin-de-Siècle Writing: The Fiction of Lucas Malet, 1880-1931. London: Pickering and Chatto, 2011.

Directions d'ouvrages collectifs et de numéros de revues

Articles

"Literary Impressions, Cultural Transfers, and Material Reading: R. Kipling's « An Habitation Enforced » as a French objet d'art", Image&Narrative 21.2 (2020).
"Playing with Dress: Norms, Bodies, Identities", E-Rea 16.2 (2019).
"The Illustrator as Critic: Desire, Curiosity and the Myth of Persephone in Jessie M. King's Illustrations for Oscar Wilde's A House of Pomegranates," Journal of Pre-Raphaelite Studies 28 (Spring 2019): 76-93.
"Solidarités iconotextuelles, genre et pouvoir dans "The Young King" d'Oscar Wilde illustré par Jessie Marion King (1915)," Image&Narrative 19.2 (2018), 5-22.
"Golden alchemies: gold in British art and literature," Polysèmes 15 (2016).
« Visible, invisible, visuel : spectralité et hantologie dans The Gateless Barrier (1900) de Lucas Malet », Polysèmes 13 (2015).
« Les monstres d'Aubrey Beardsley et le "grotesque darwinien" », Cahiers victoriens et édouardiens 77 (avril 2013).
« Gleeson White », The Yellow Nineties Online, in D. Denisoff and L. Janzen Kooistra (dirs.), Ryerson University, 2013.
"The Studio and the Craftsman as Artist: A Study in Periodical Poetics (1893–1900)", Cahiers victoriens et édouardiens 71 (Printemps 2010): 437-452.

Chapitres d'ouvrages
"Cosmopolitan Romance and Feminist Aestheticism in Lucas Malet's Adrian Savage (1911)", in J. Ford and A. Gray eds. Lucas Malet, Dissident Pilgrim: Critical Essays (New York and Abingdon: Routledge, 2019), 109-126.
"Speculating on Art in Fin-de-Siècle Fiction", in B. Coste, C. Delyfer and C. Reynier eds. Reconnecting Aestheticism and Modernism: continuities, revisions, speculations (Londres: Routledge, 2017), 165-174.
« Re-writing myths of creativity: Pygmalionism, Galatea figures, and the revenge of the muse in fin-de-siècle literature by women », in Holly Laird (ed.), The History of British Women's Writing, 1880-1920, Londres: Palgrave Macmillan, 2016, 111-126.
« The Aesthete, the Banker, and the Saint: Economies of Gift and Desire in Lucas Malet's The Far Horizon (1906) », in Jane Ford, Patricia Pulham and Kim Edwards Keates (eds.), Economies of Desire at the Fin-de-Siècle: Libidinal Lives, Londres: Routledge, 2016, 122-142.
« New Woman Fiction, Gender and Empire : Egyptian Encounters and Subversions in Marie Corelli's Ziska (1896) and Victoria Cross's Six Chapters of a Man's Life (1903) », in Christine Reynier (ed.), Cross-Cultural Encounters Between the Mediterranean and the English-Speaking World, Bern: Peter Lang, 2011, 149-162.
Informations complémentaires
Comptes-rendus
Christine Huguet and Simon J. James (eds.), George Gissing and the Woman Question: Convention and Dissent. Cahiers victoriens et édouardiens, vol. 84, 2016.
Vincent Sherry, Modernism and the Reinvention of Decadence. Études britanniques contemporaines, vol. 55, 2018.
Évanghélia Stead and Hélène Védrine (eds.), L'Europe des revues II (1860-1930): Réseaux et circulations des modèles. Journal of European Periodical Studies, vol. 4, n°1, 2019.