Lunch seminars - Michael Winship
Publié le 2 octobre 2019
–
Mis à jour le 2 octobre 2019
le 15 octobre 2019

12h45
UT2J, Maison de la Recherche, salle du CAS (R121)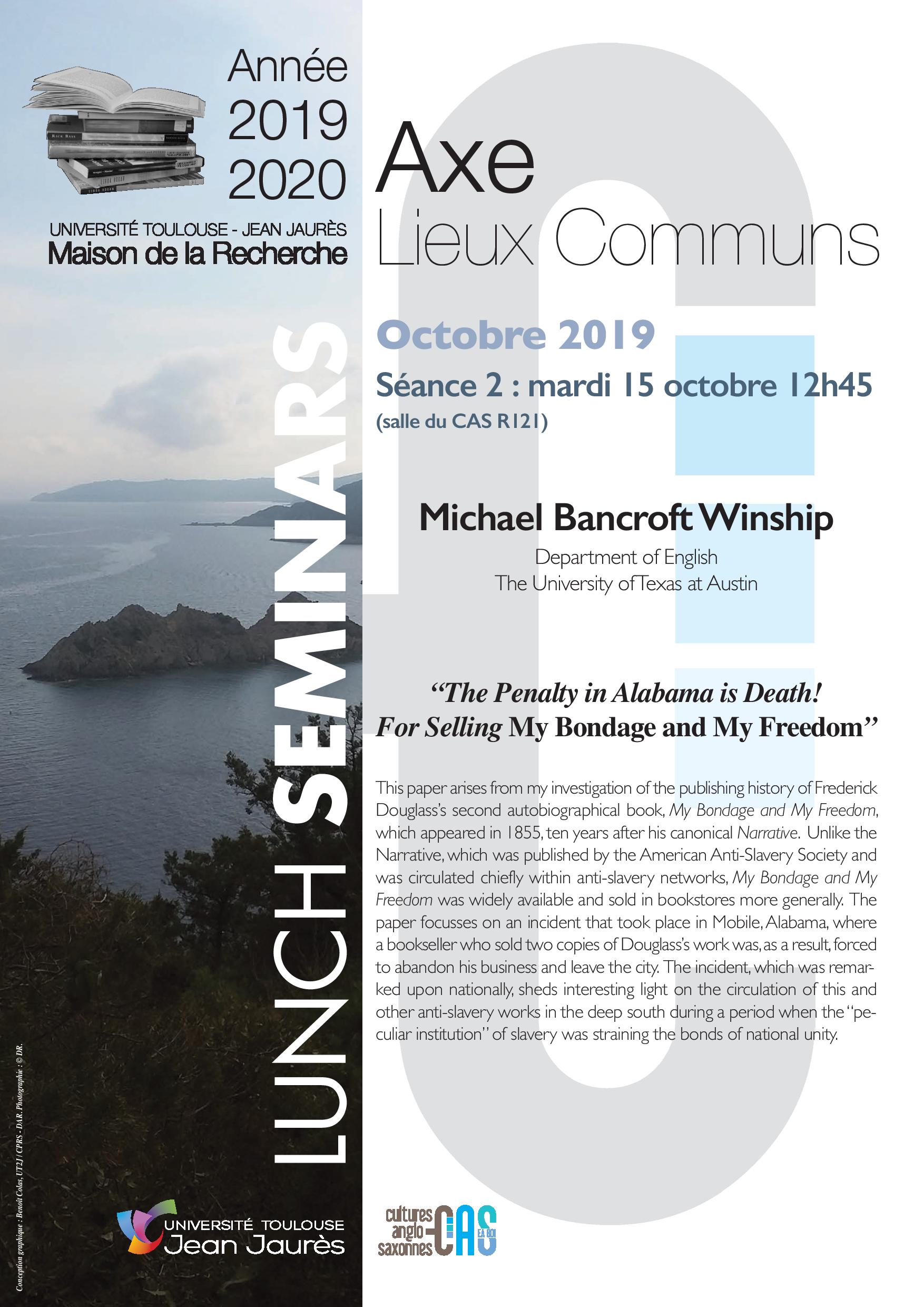 Conference by Michael Bancroft Winship, Department of English, The University of Texas at Austin

"The Penalty in Alabama is Death!
For Selling My Bondage and My Freedom"

This paper arises from my investigation of the publishing history of Frederick Douglass's second autobiographical book, My Bondage and My Freedom, which appeared in 1855, ten years after his canonical Narrative. Unlike the Narrative, which was published by the American Anti-Slavery Society and was circulated chiefly within anti-slavery networks, My Bondage and My Freedom was widely available and sold in bookstores more generally. The paper focusses on an incident that took place in Mobile, Alabama, where a bookseller who sold two copies of Douglass's work was, as a result, forced to abandon his business and leave the city. The incident, which was remarked upon nationally, sheds interesting light on the circulation of this and other anti-slavery works in the deep south during a period when the "peculiar institution" of slavery was straining the bonds of national unity.